SIZING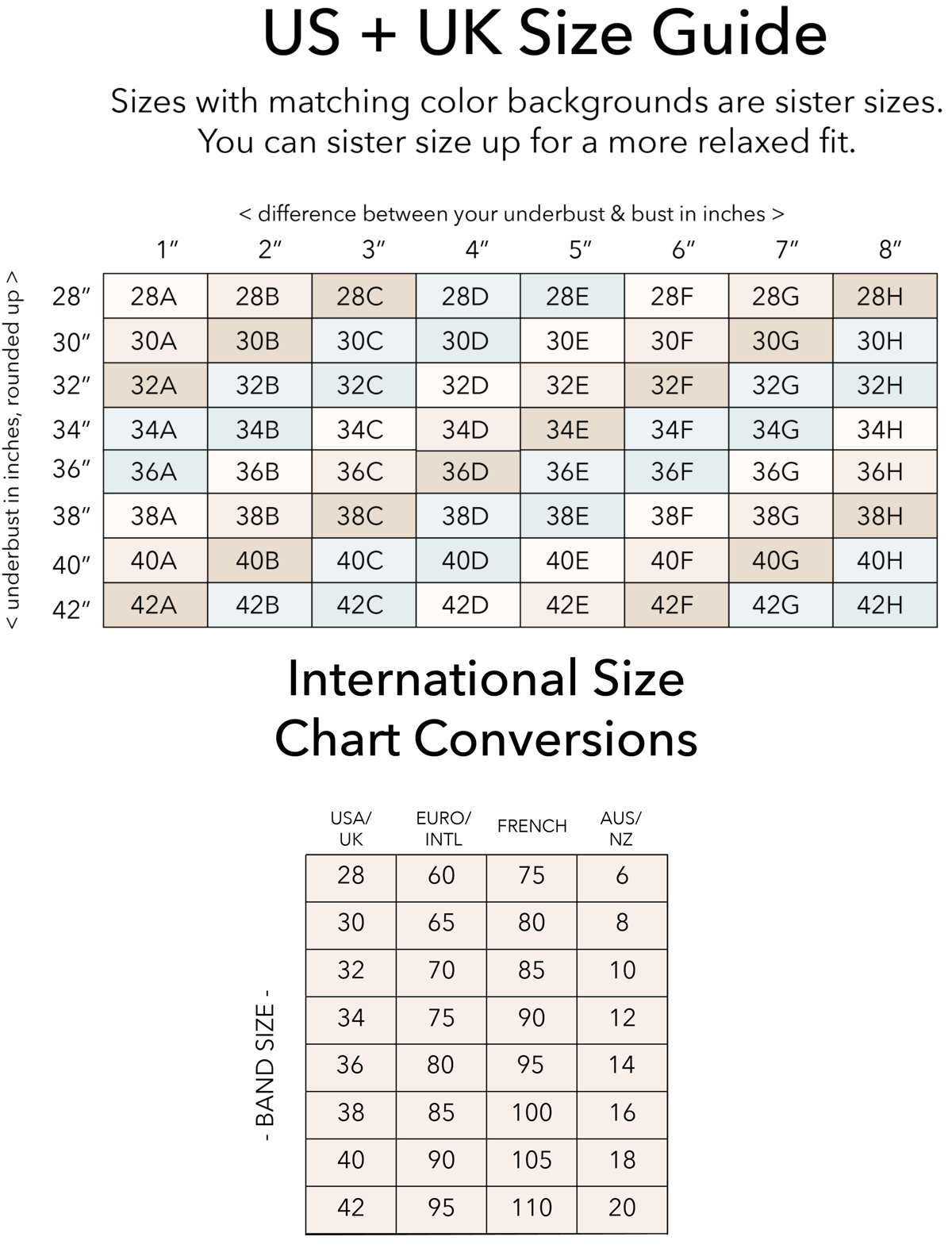 STEP ONE - FIND YOUR BAND SIZE
To find your band size, take a measuring tape and measure around the lower bust (as pictured below), where the band of your bra would sit. Do not measure to tight and leave enough room to breathe. Always round up odd numbers to the next even number, so a 35" would be a 36".

STEP TWO - FIND YOUR CUP SIZE
Measure the fullest part of your bust, evenly and comfortably. Take your band measurement and subtract that number from your bust measurement. To be accurate, take this measurement three times - while standing up, while lying down, and while leaning over.

STEP THREE - FIND YOUR BRA SIZE
Determine your bra size by consulting the chart below.
Our styles come in XS to 3XL, so without further now that we have determined your bra size, we can convert this to our bralette sizes using the chart below.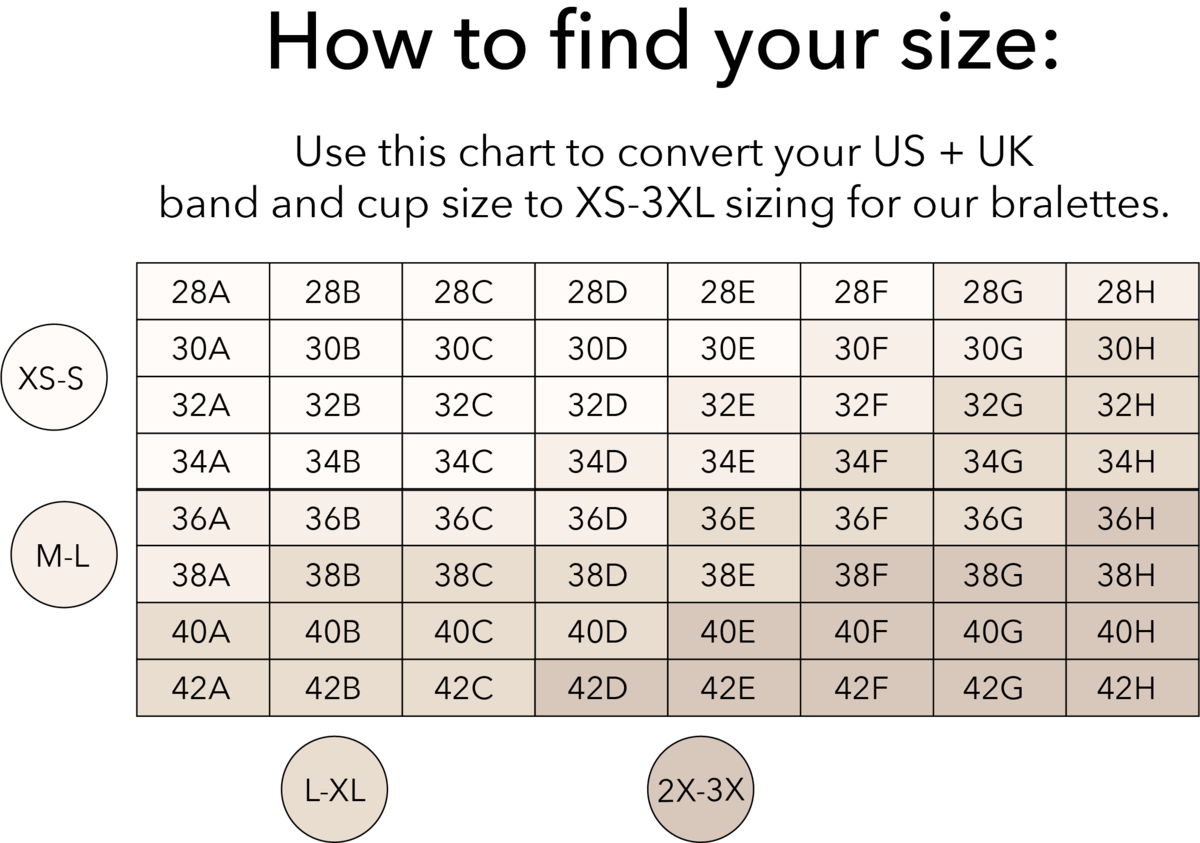 Our bras are all wireless and fully adjustable. The materials we have chosen are preshrunk and combined with the elastic will give the right amount of stretch and support.
Shop Bralettes
For our swimwear, underwear, apparel and bodysuit styles please consult the size chart below.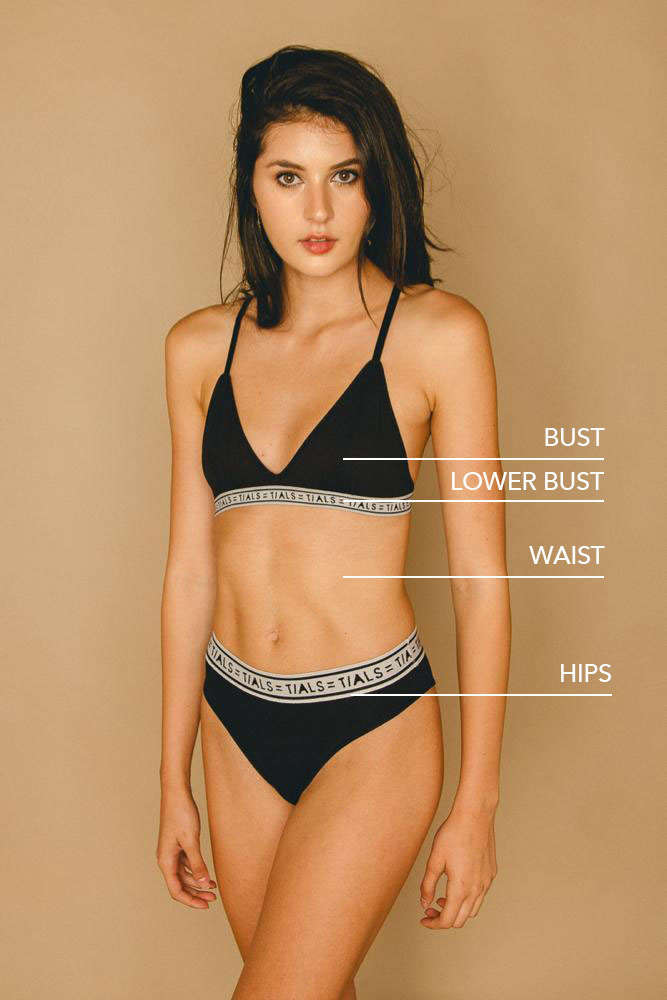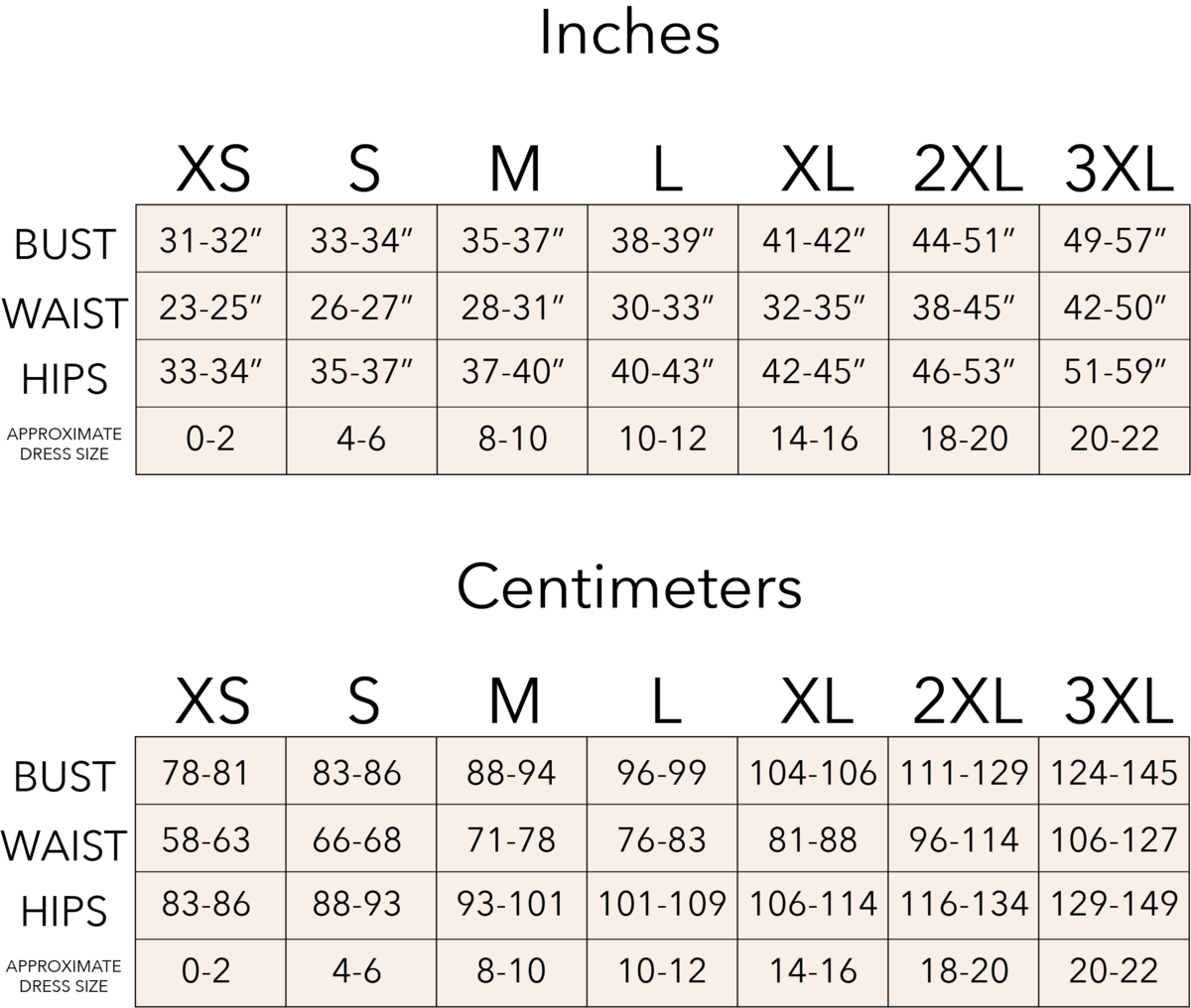 Should you have any other questions, please email us help@thisisalovesong.com